Lilly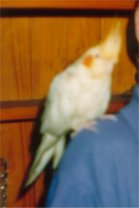 Well there is so much I could say about this bird that I don't know where to start. When we bought Lilly home my daughter and I had a real hard time waiting for the standard three day period you are supposed to give the bird so it can settle in to its new environment. We ended up taking the bird out of her cage half way through the second day. She was very timid and quiet, not moving, eating or drinking very much, I had to actually coach her into eating and drinking, she must have been upset still from being taken away from her other clutch mates. Eventually after a week of devotion to her she started coming out of her shell and started to play with us and her toys freely. She loves getting a scratch around the neck on her head and back, even likes a little cuddle now and then. She is very attached to us and especially to me as she loves just sitting on my shoulder nibbling my hair. I have to take her every where I go in the house or she will come looking for me, even when I have to go to the toilet. She only ever sleeps in her cage and will let you know in uncertain terms when she thinks it is her bed time, she is very adamant about her bed time and will continue to carry on by whistling and flapping her wings to let me know it time to go to bed. She loves lettuce, chick weed, and offcourse millet.
Since she has had Rainbow Lorikeets living with her she has decided to eat their wet mix, their dry mix and their fruit. Lilly does have one problem and that is the continual breakage of her tail feathers either from her cage bars or from the Lorikeets grabbing it in one of their playful romps. She doesn't like to be left out of any bird activity and can get very jealous of the Rainbows some times, if I have a Rainbow on me playing she will come over and want to play as well which I encourage her to do if the Rainbow isn't too boisterous at the time and actually lets her play with out biting her. She is very timid as far as bathing goes, has a slight aversion to water but she will bathe on her own by flicking the water out of her water container and making the paper (on the table where we keep her) soaking wet and she will flap around is this untill she is soaked, she has only ever done this a couple of times since we had her and once she let herself get purposely splashed by the Rainbows when they where having a bath (they get water every where when they bathe).
Lilly is still very much with us and is nearly two years old now. There are some times I swear she has spoken "hello" to me
as well as some other unusual sounds even though she is a female, which generally do not talk, time will tell.
She has become a very close member of our family and has accepted being handled by every one us and even strangers.
We do keep both her wings clipped, as all our hand raised birds are, as she would not survive in the wild if she got a fright and flew off. I hope to see her grow old and grey (with me), she is such a gentle and affectionate bird, definitely not demanding.
I'm sure I see a smile of satisfaction on her face when she gets petted though I do not now how a bird can smile when it has a rigid beak.
| | | |
| --- | --- | --- |
| | | |
| Lilly admires my daughter trampolining medals | | Lilly having a bit of fun in the Christmas tree |
| | | |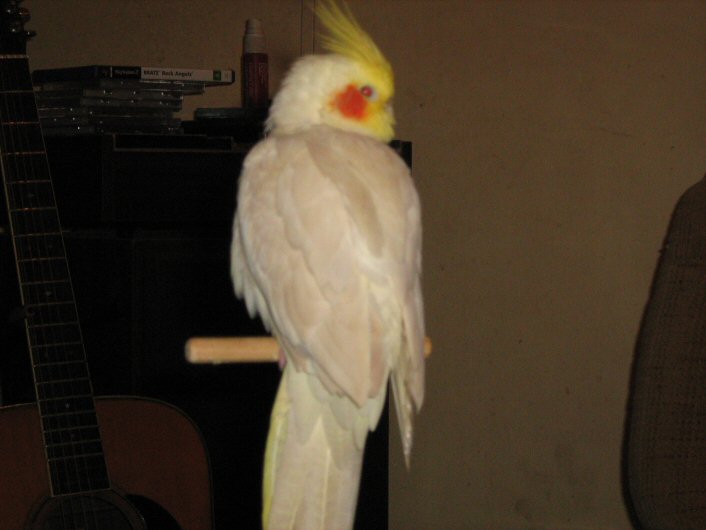 Lilly Deceased ( August 2004 - 5th November 2009)
This Song I wrote and dedicated for Lilly!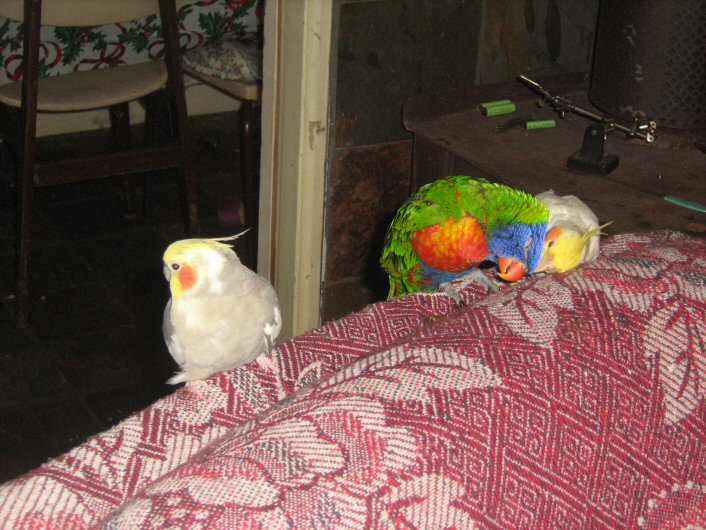 Last Photo of Sammy, Sasha & Lilly together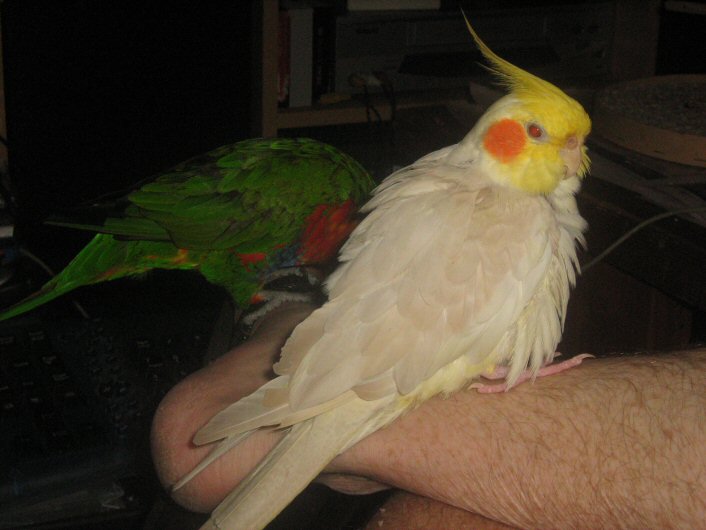 Sasha & Lilly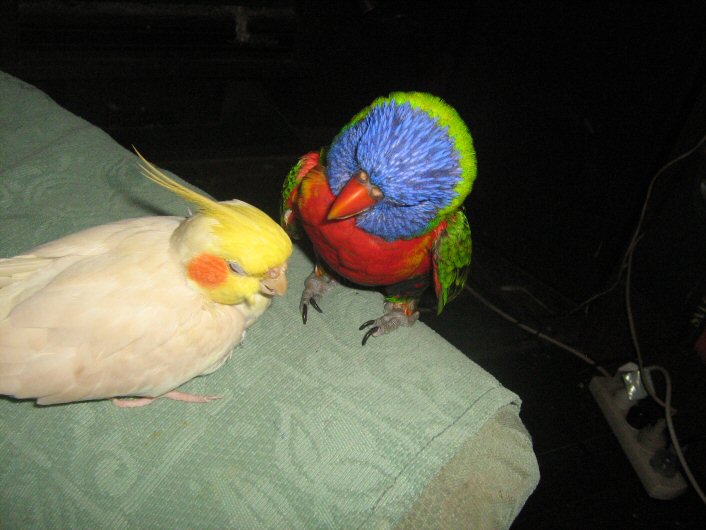 Lilly & Sasha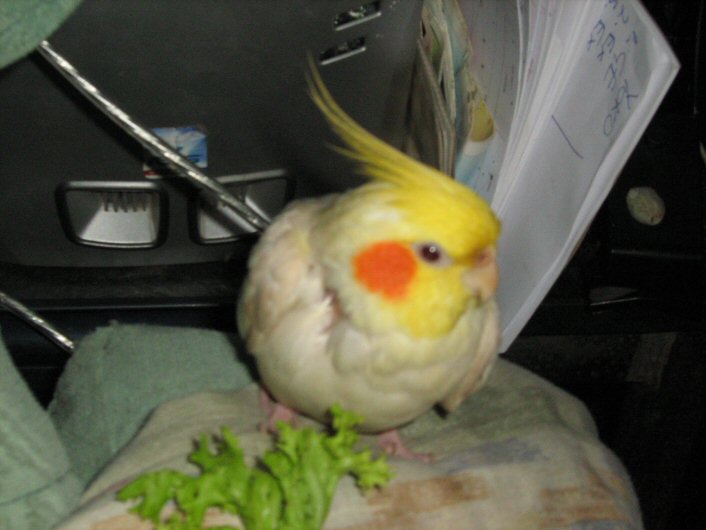 Lilly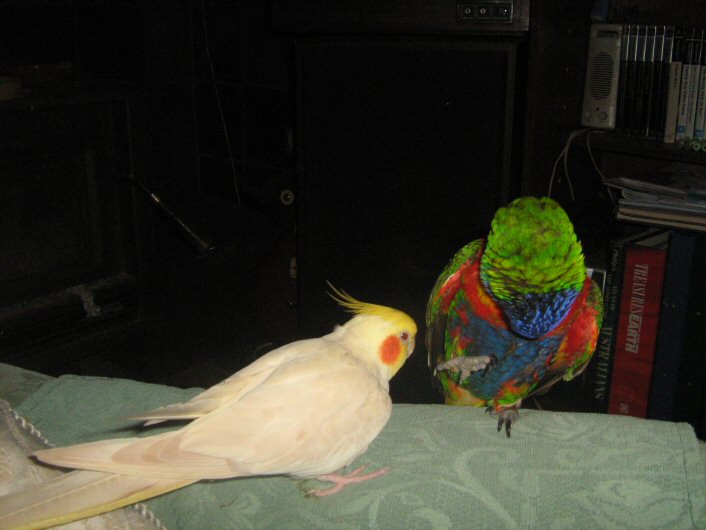 Lilly & Sasha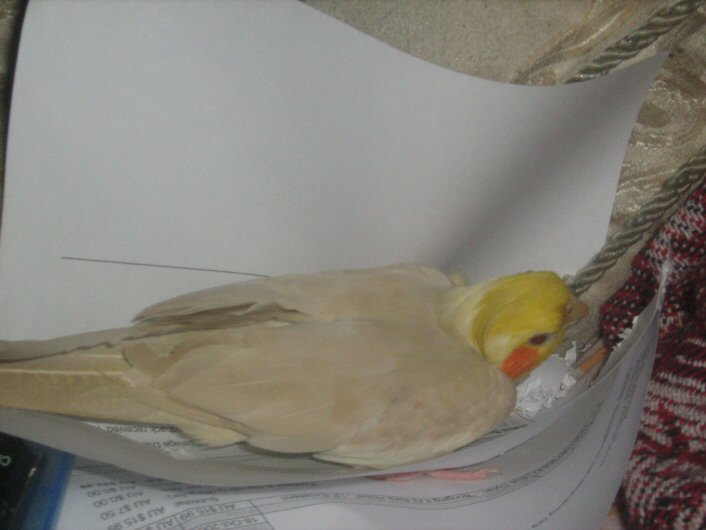 Lilly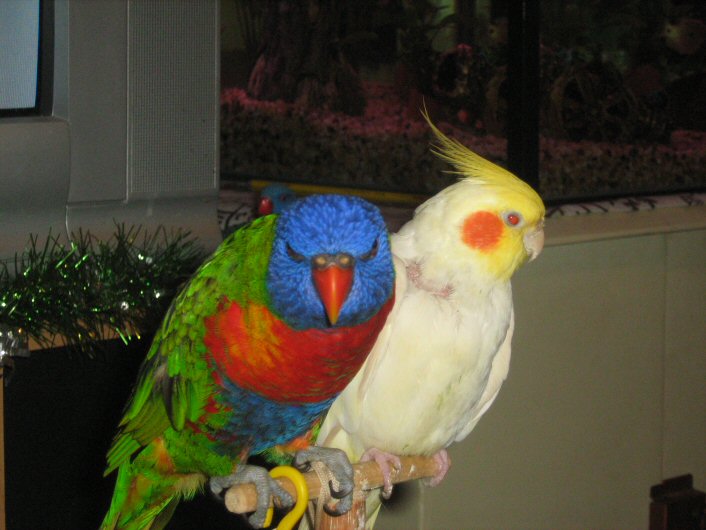 Sasha & Lilly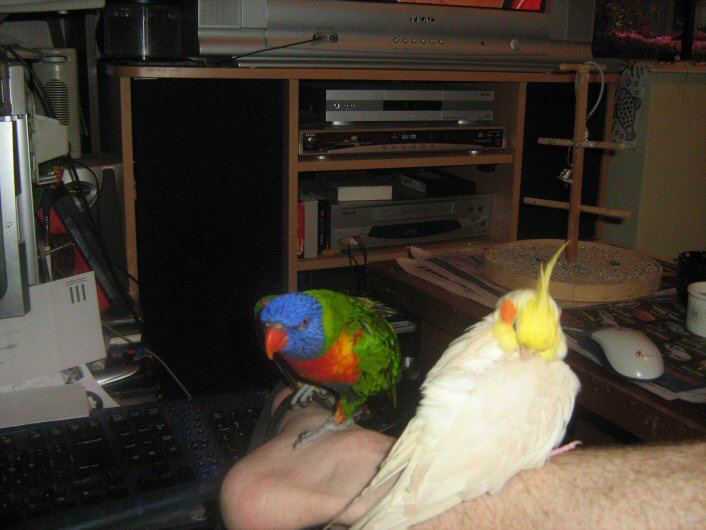 Sasha & Lilly on my leg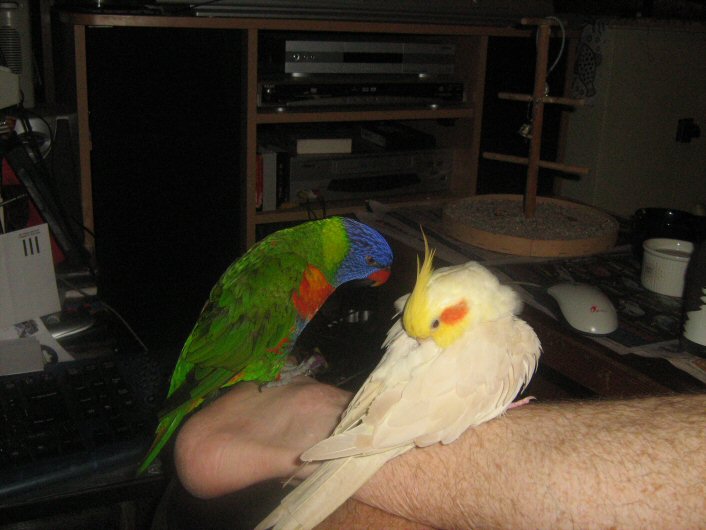 Sasha & Lilly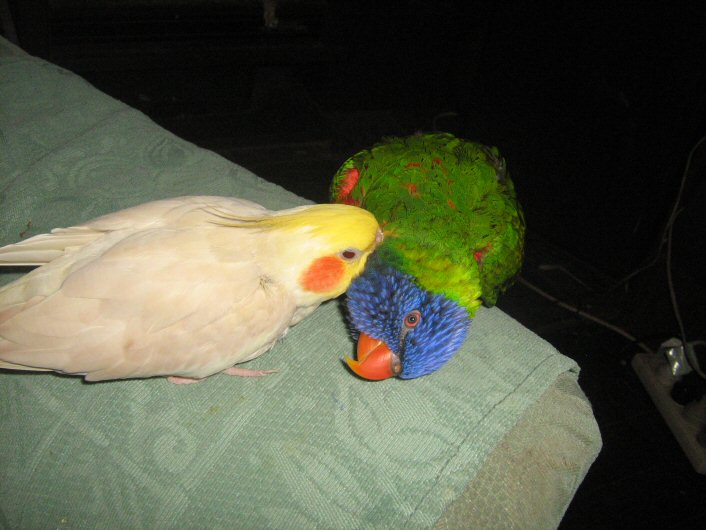 Lilly & Sasha - these photo's shows the true love that Sasha and Lilly had for each other!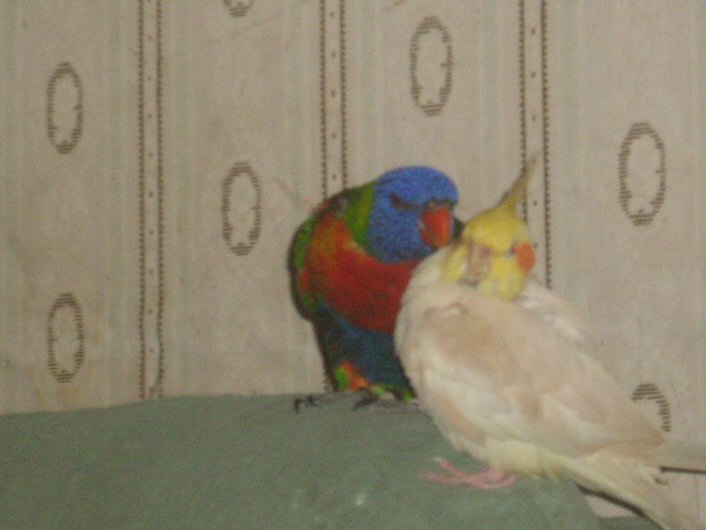 Sasha & Lilly
---

---